Stillness 6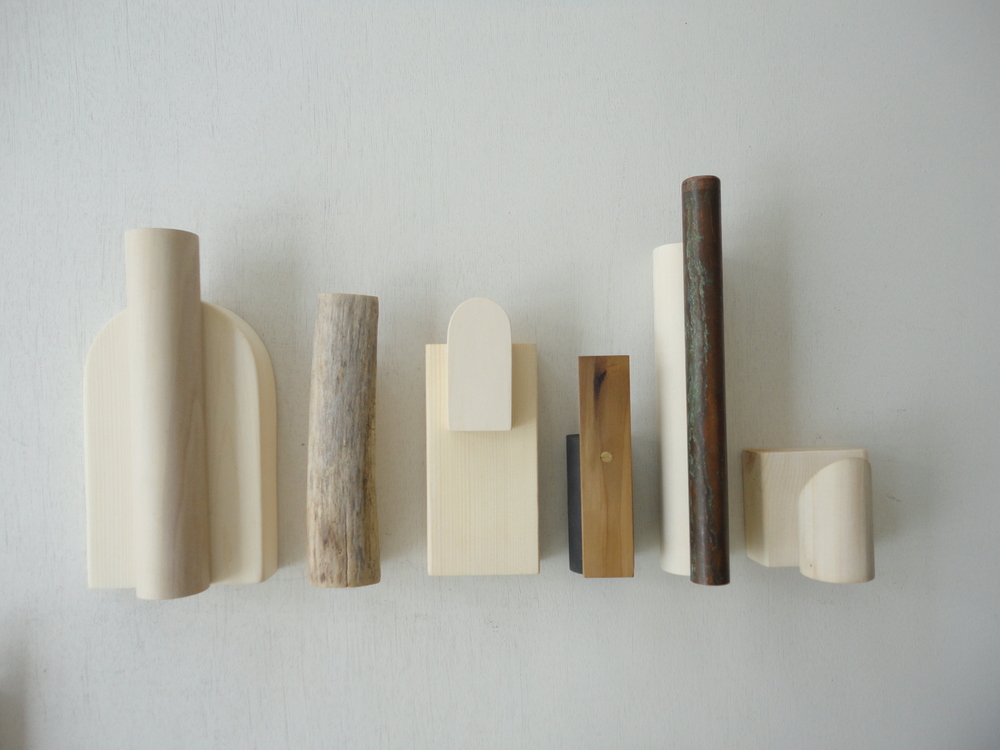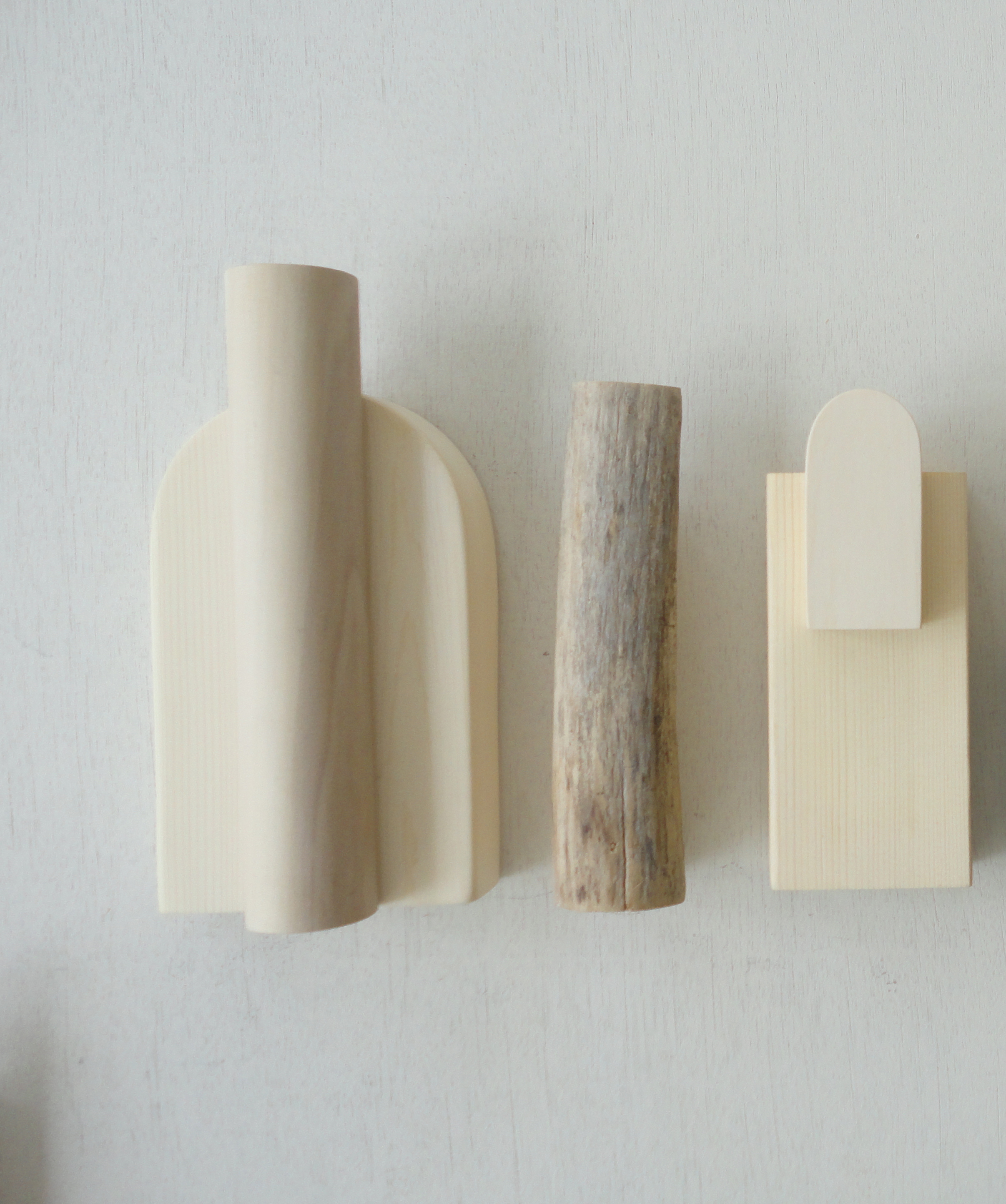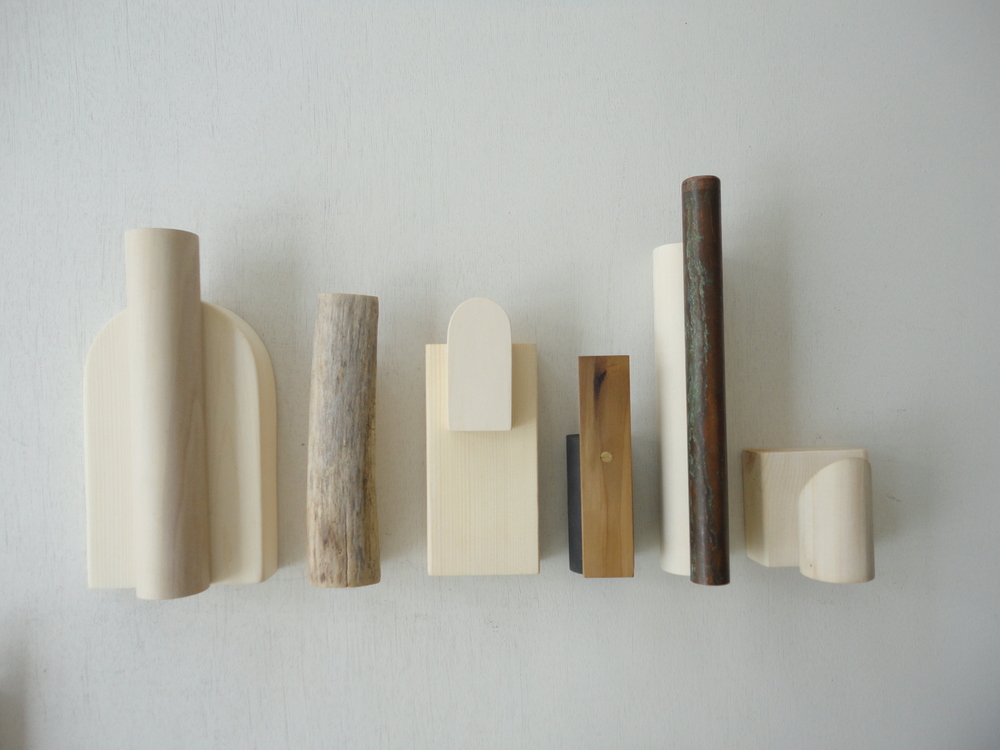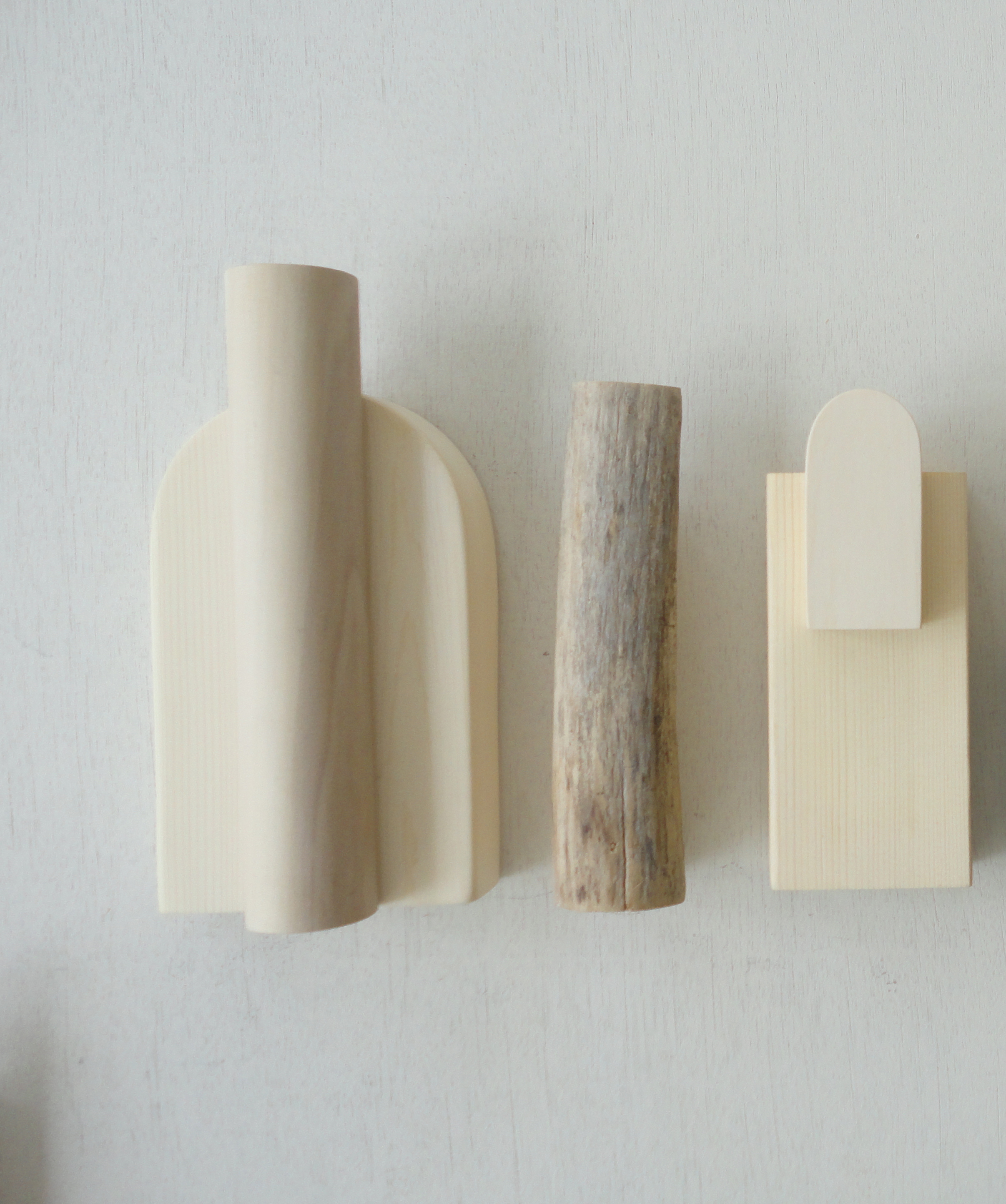 Stillness 6
A beautiful series of 6 sculpted hooks.
Wood is pine and very lightly whitewashed. The black dowel has a striking piece of poplar with a brass screw affixing it to base. The metal pipe is a gorgeously patinated (a lot of turquoise streaks) brass piece from the scrapyard. The metal has been thoroughly cleaned and lacquered.
Reminiscent of the stillness of winter in rural northeast PA.