Stamped 2 by 4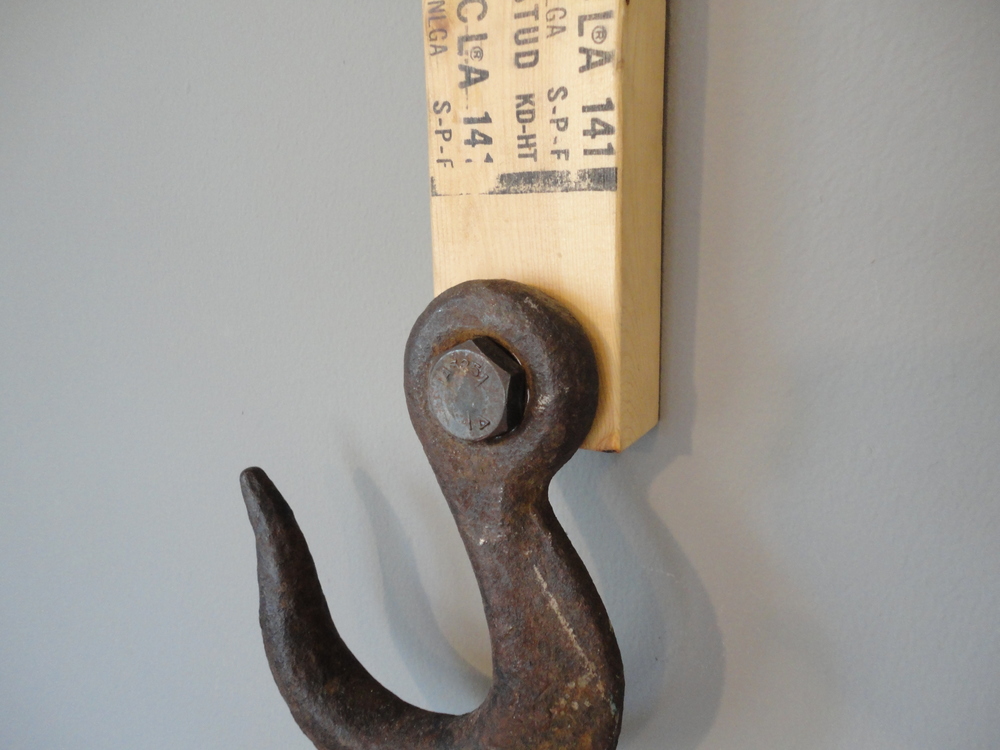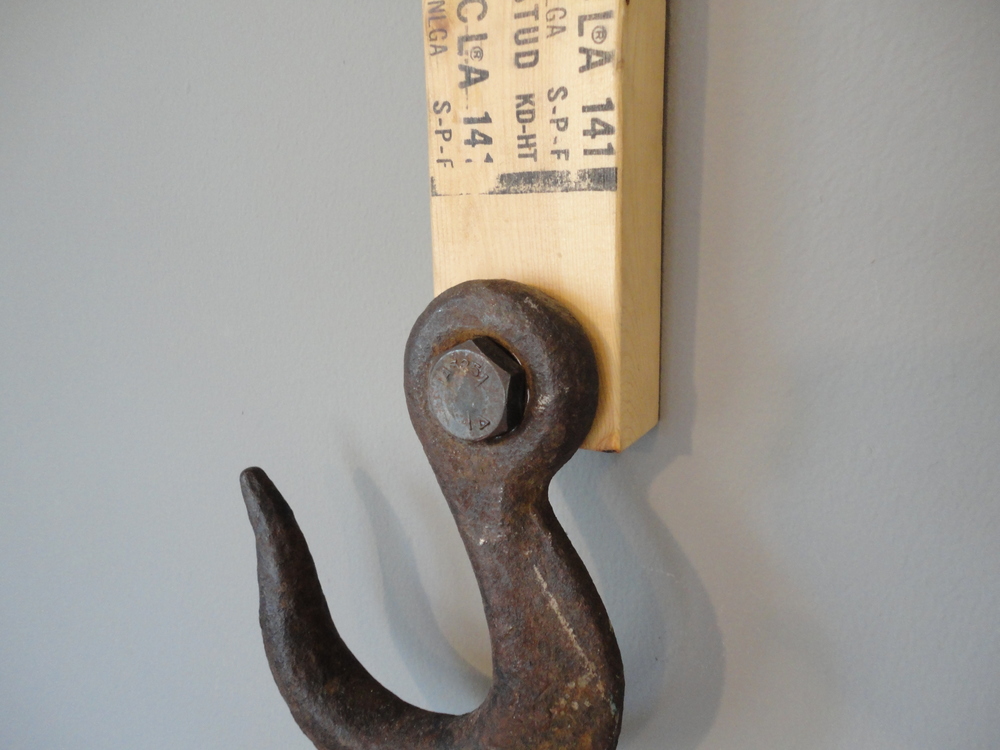 Stamped 2 by 4
This industrial hook mounted on your everyday 2 by 4 makes a strong, modern statement. Bold, beautiful, simple.
This metal hook has been lacquered. The graphic stamping on the piece of lumber has been left intact.
The wood stud is protected with a water-based satin sealant for durability and easy cleaning. There are two keyholes on the back and the screws and anchors are included for easy hanging.
The hook was found in Northeast Pennsylvania and the wood is reclaimed.
Dimension: length: 16", width: 7", depth: 2"