Red Hook Series of 5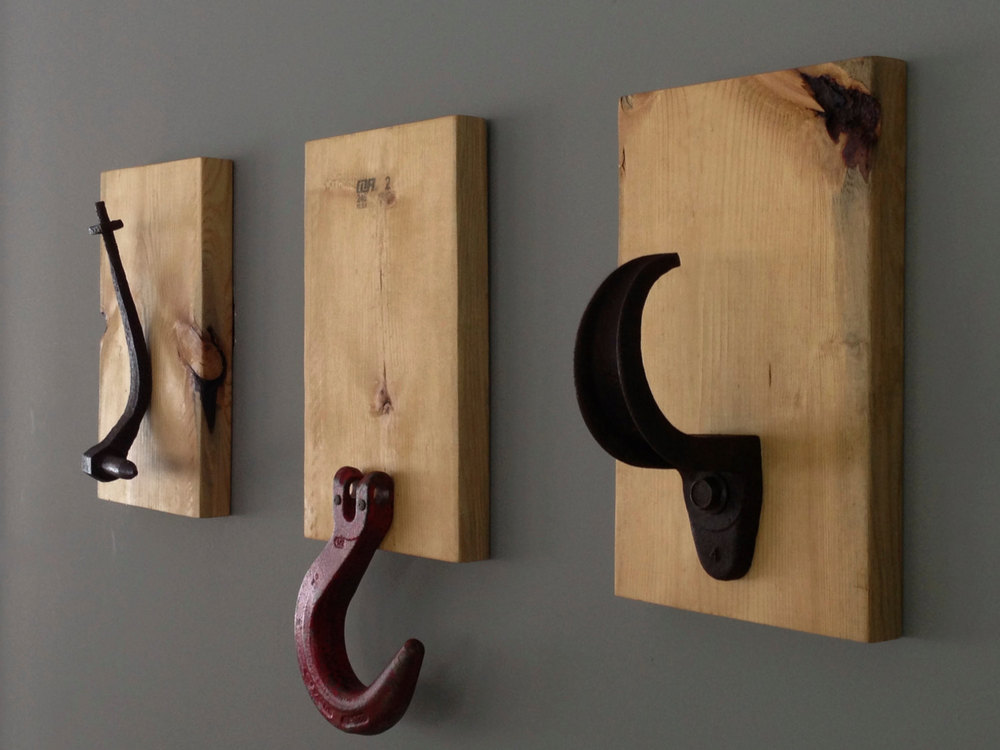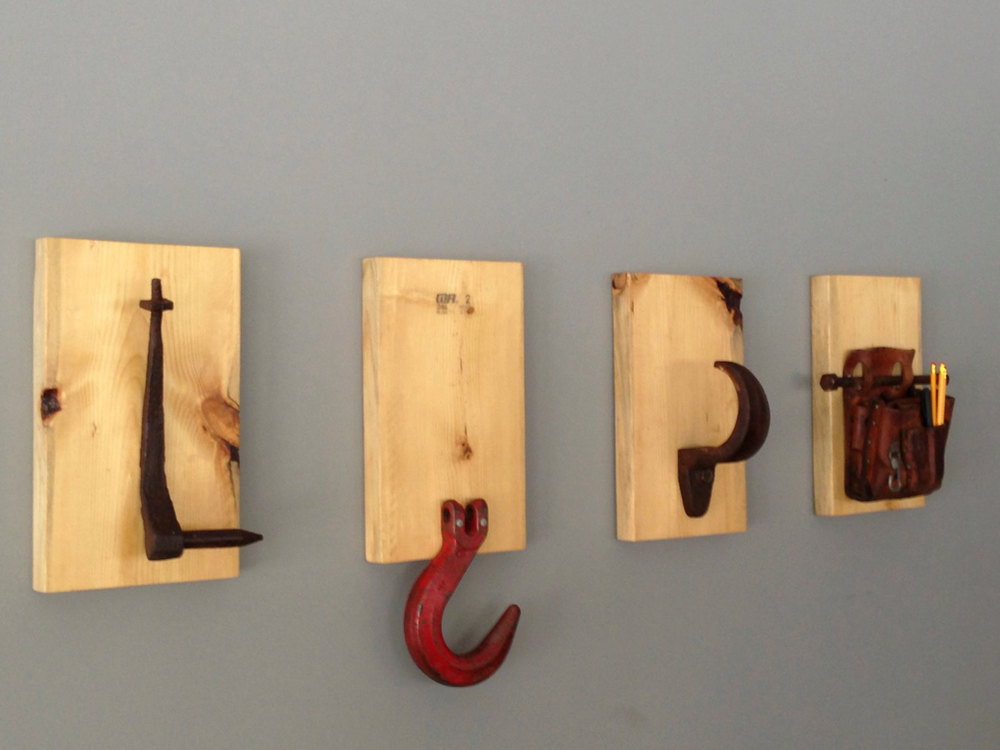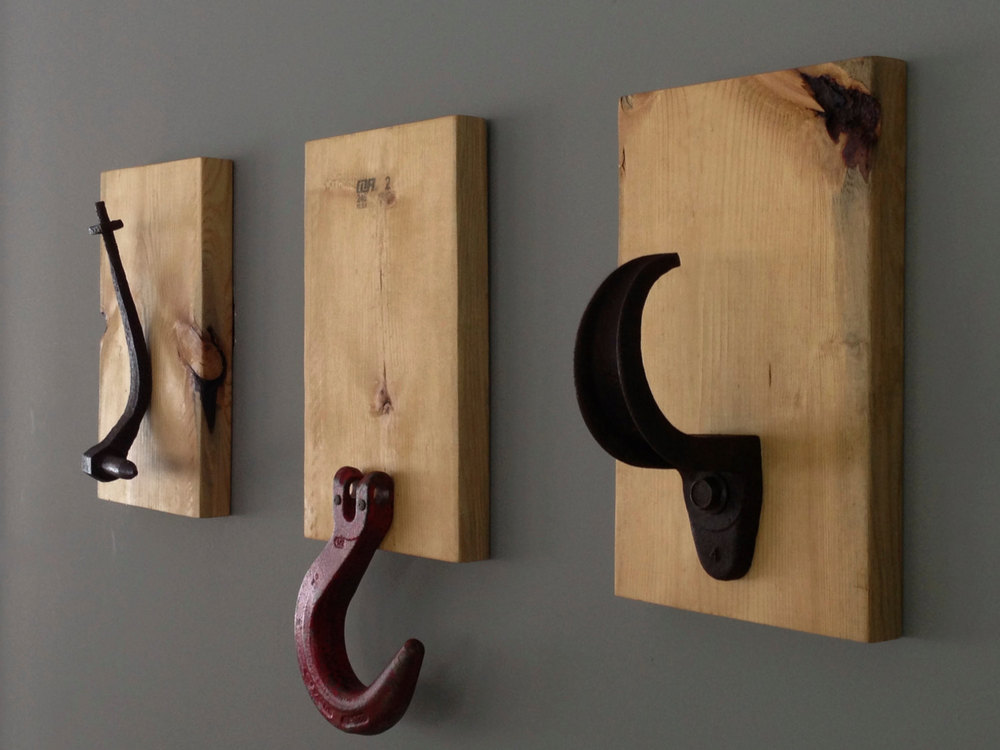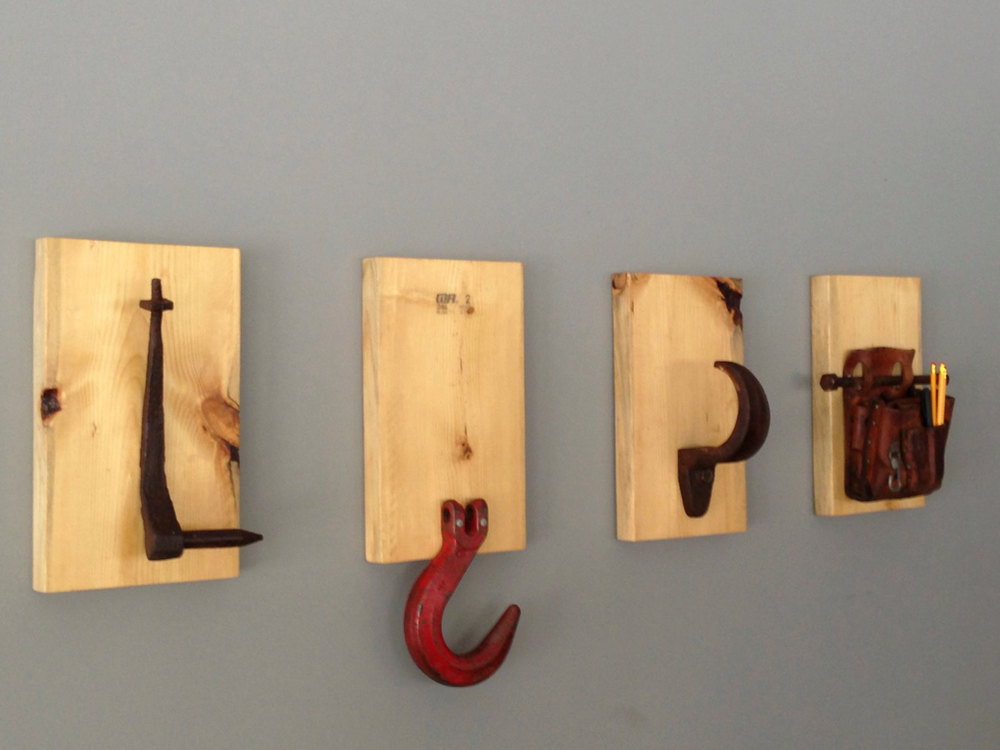 sold out
Red Hook Series of 5
ALTHOUGH THIS SERIES IS SOLD OUT SOMEWHAT SIMILAR GROUPINGS CAN BE DESIGNED. THE SIZE OF THESE PIECES MAKE THEM STAND OUT AND CREATE A GORGEOUS STATEMENT. PLEASE CONTACT US FOR CUSTOMIZATION DISCUSSION.
This collection is inspired by the raw, industrial beauty of Northeastern Pennsylvania (NEPA). A region infused with the spirit of hard labor in the mines, the rail yards and farms.
5 pieces on pine. Including red hook and leather tool bag.
All wood is sealed with a water-based sealant. The tools are lacquered.
Keyholes are routed into the back of each piece. Screws and anchors provided for easy, durable hanging.
All bases measure 9" by 15"
The base plus red hook measures 21.5"