Manner of Judd 2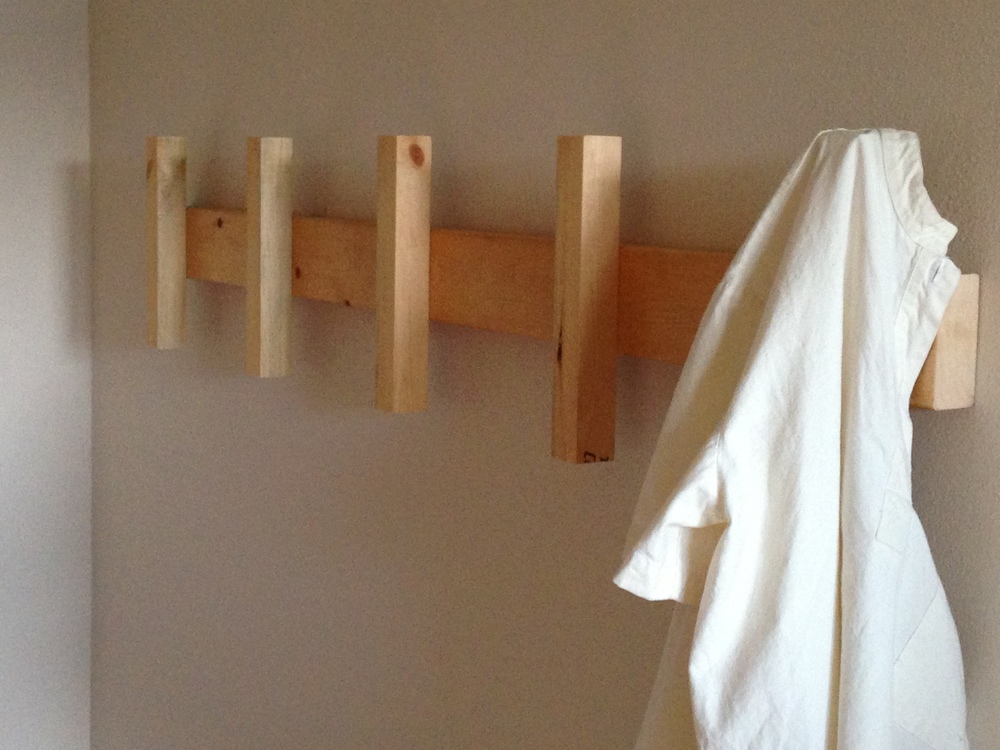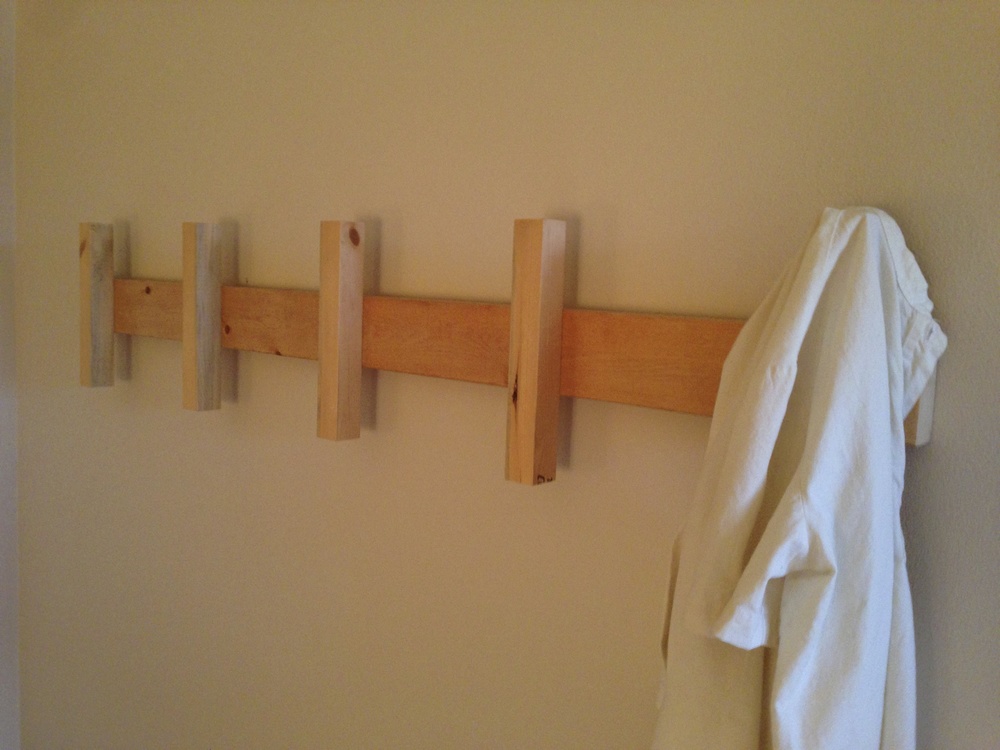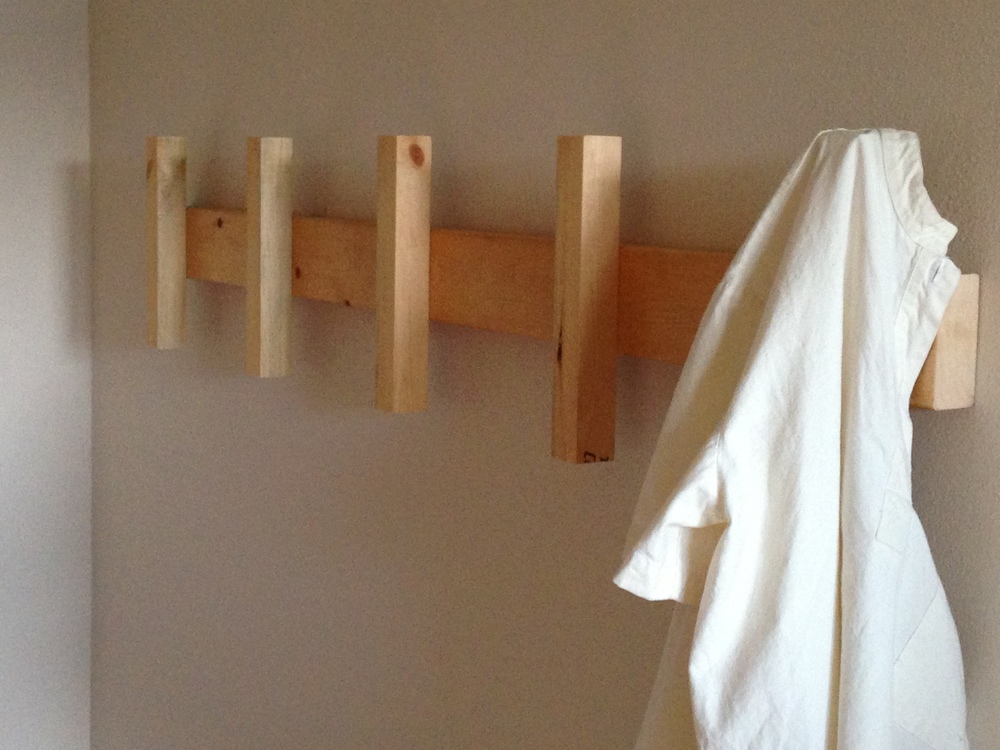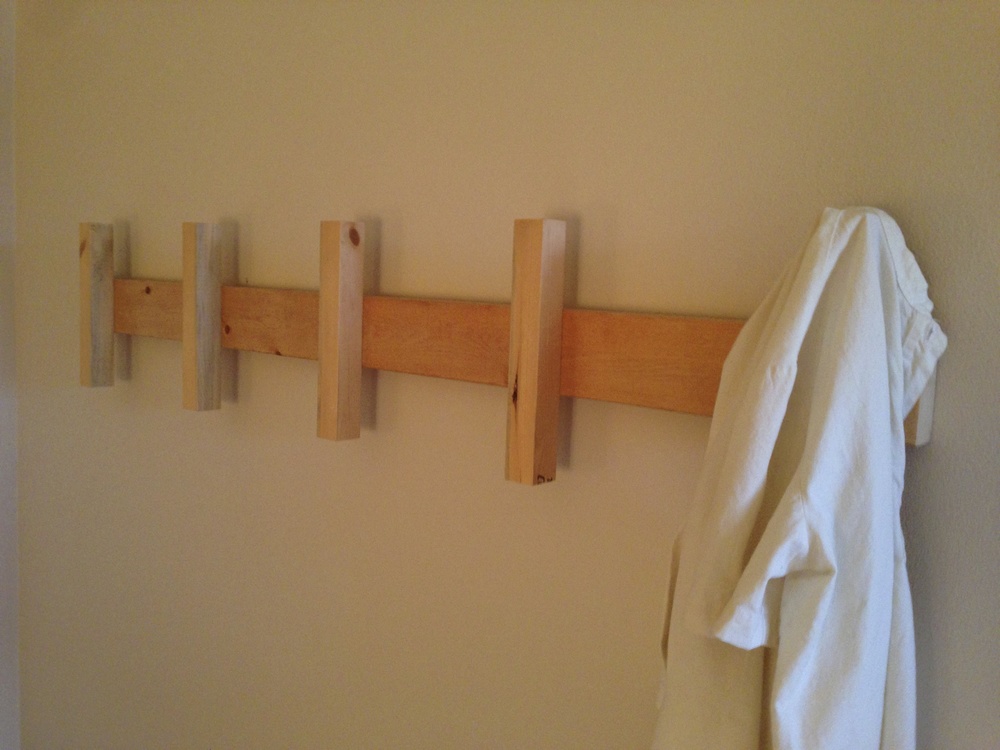 Manner of Judd 2
This brings to mind Donald Judd's work - therefore its name. This takes a standard pine 2 by 4 - the basic building 'block' found at all lumber yards, to make up the base of this piece. It is offset by 5 perpendicular pieces of wood upon which to hang your things.

It is the rawness and the minimalism in the use of the plain, basic lumber that make this one a favorite. It all comes together for a beautiful, timeless piece.
Customized: For a more 'formal' look this can be made in maple, ash, or white oak. Black painted options available as well. Prices vary.