Jetty Series 3/Black Base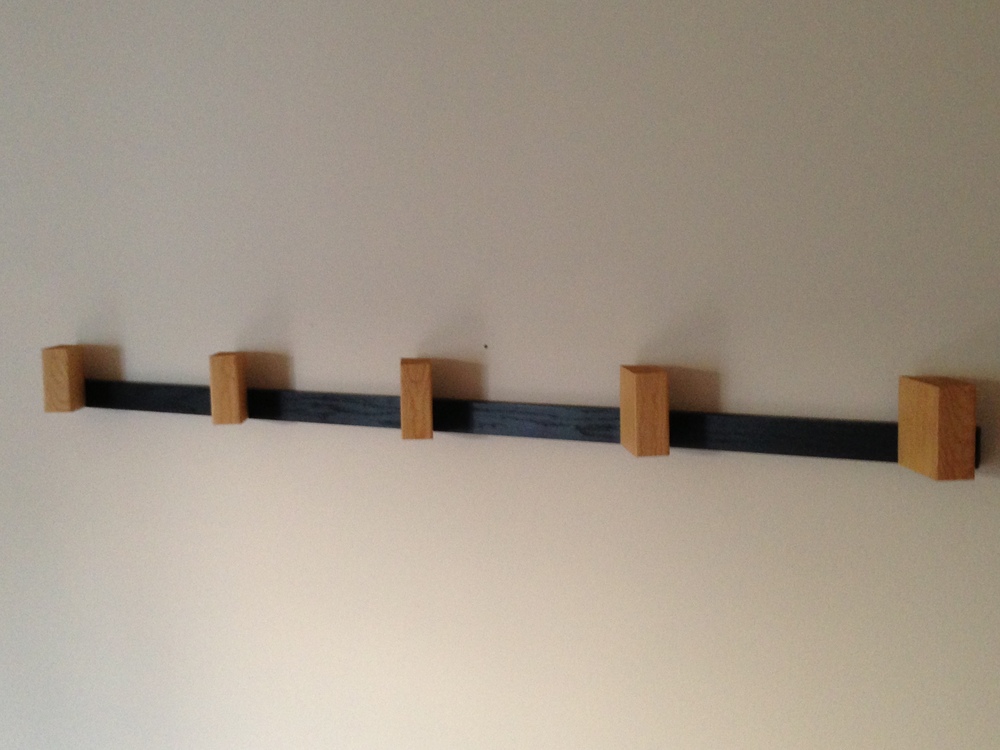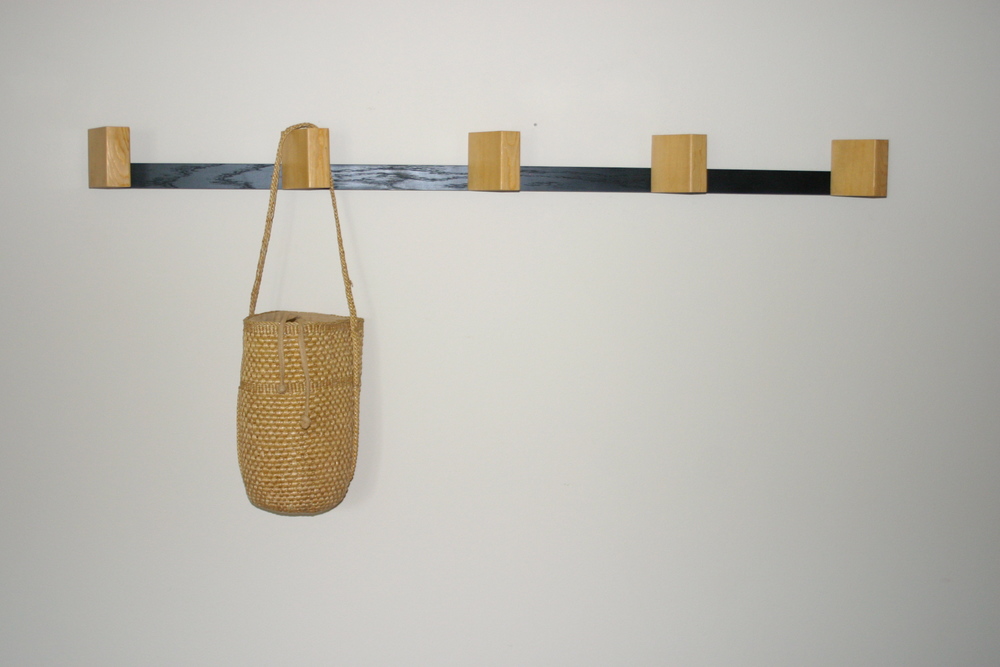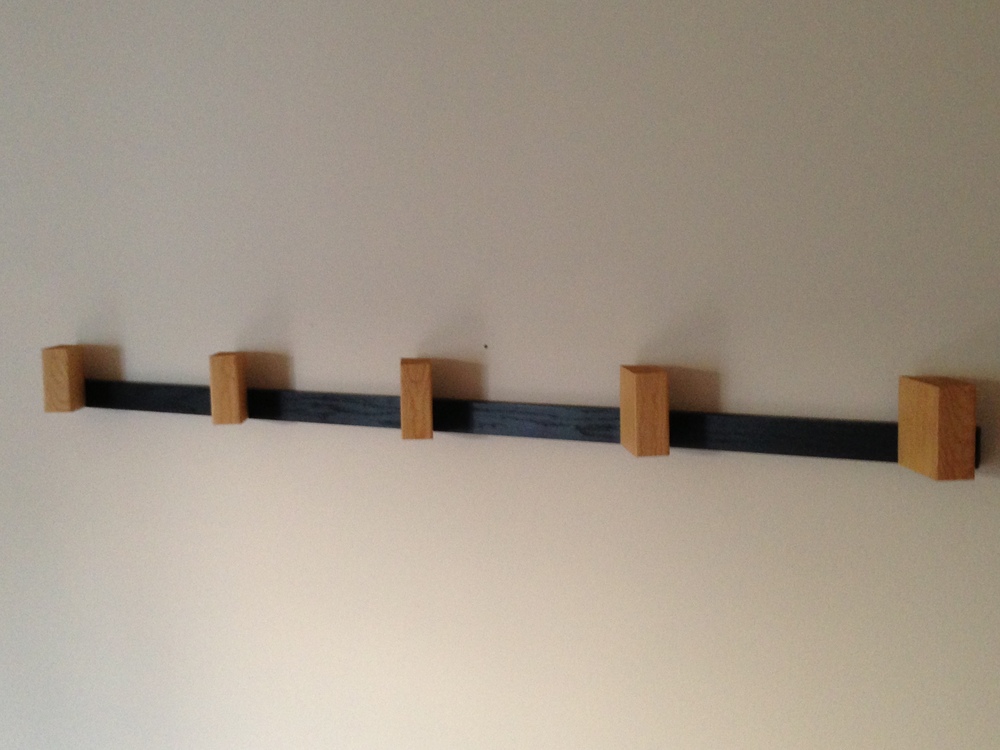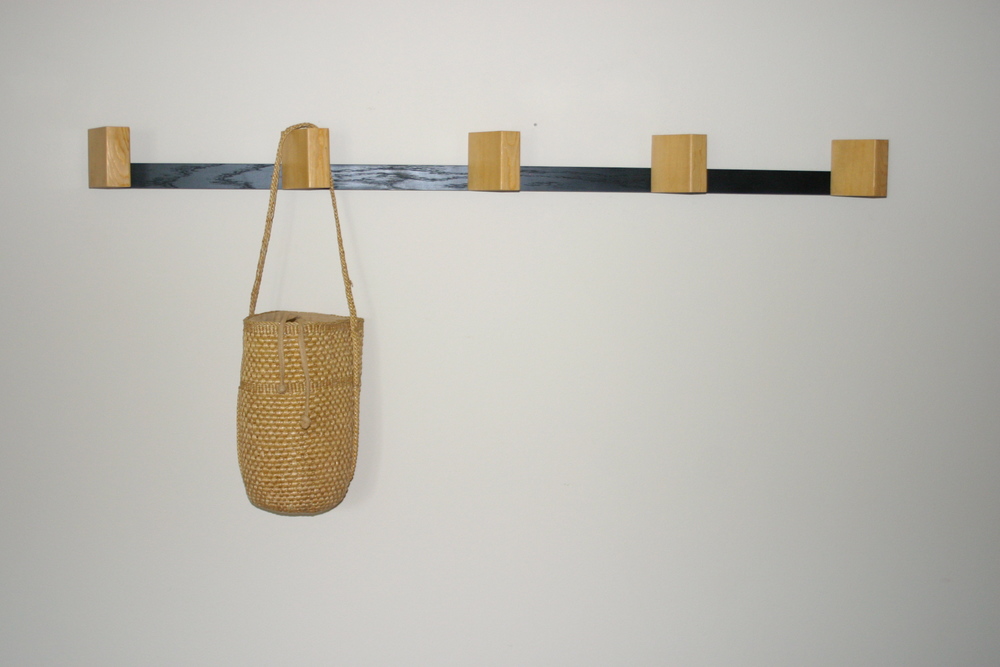 Jetty Series 3/Black Base
Chunks of 2 by 4's cut on an angle and mounted on a long, slender piece of wood. Angular, sculptural, minimal...a great piece on its own or used for organization. This piece is from the 'Jetty' series.

w: 48"
h: 3.5"
hook piece: H: 3.5" W: 3.5"
This piece can be customized, please inquire. Available with natural pine base. See separate listing.
The wood is pine. Water-based sealant has been applied. Keyholes are mounted on the back. Screws and anchors have been provided for easy, durable mounting.