Jetty Series 3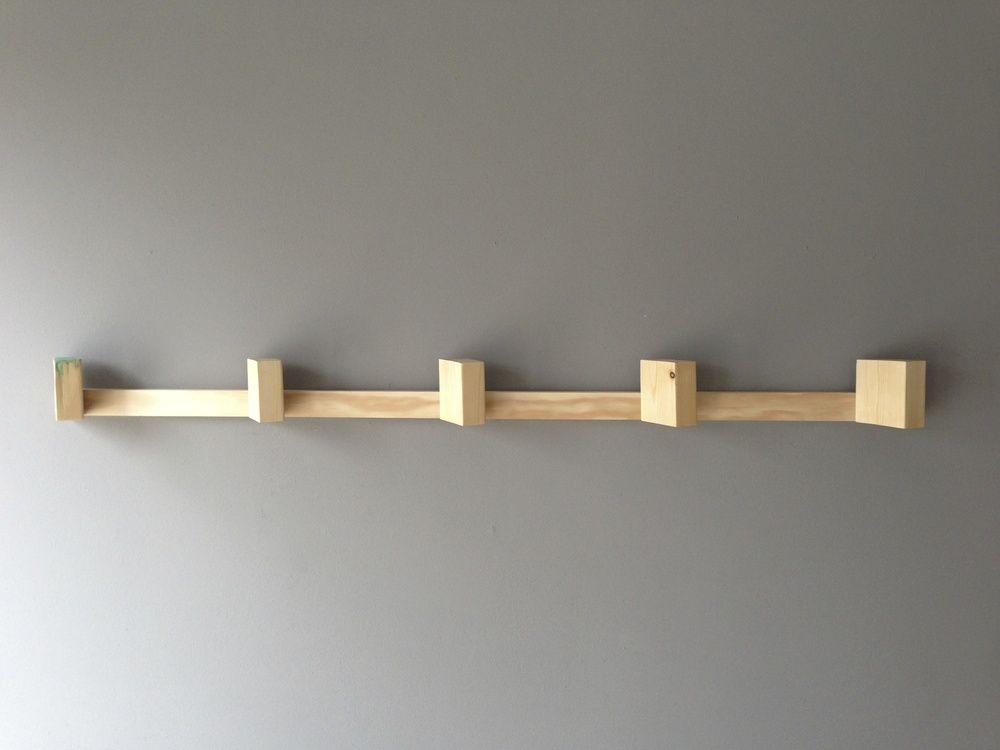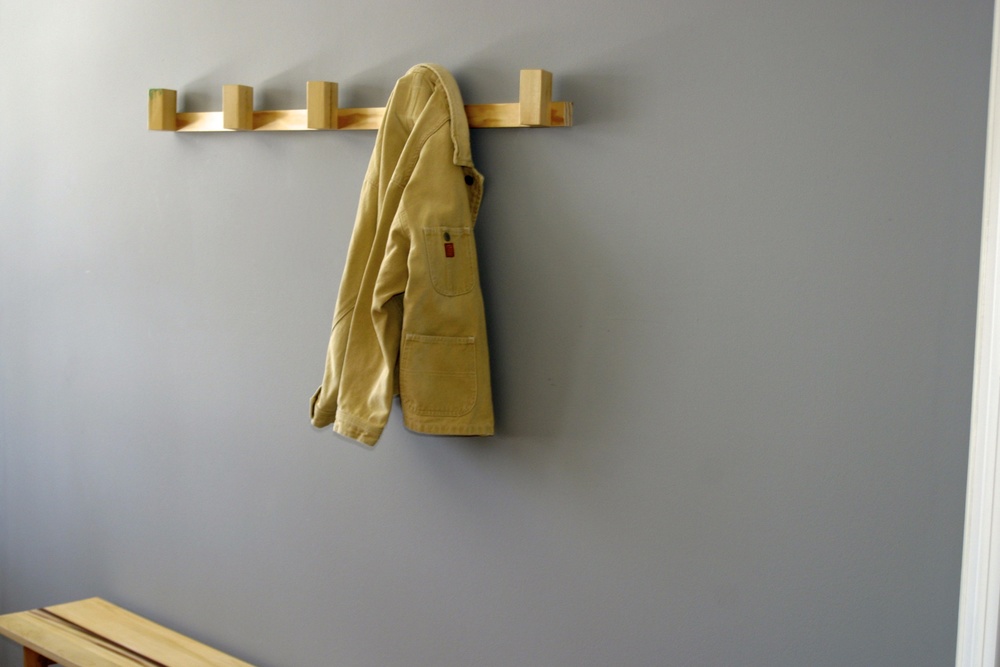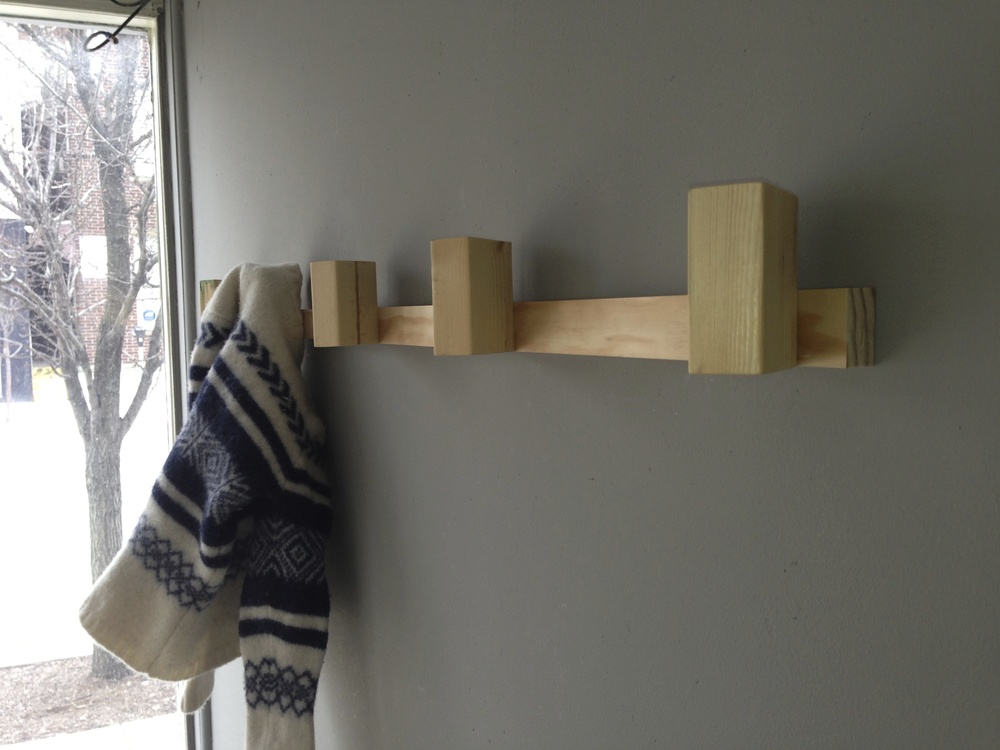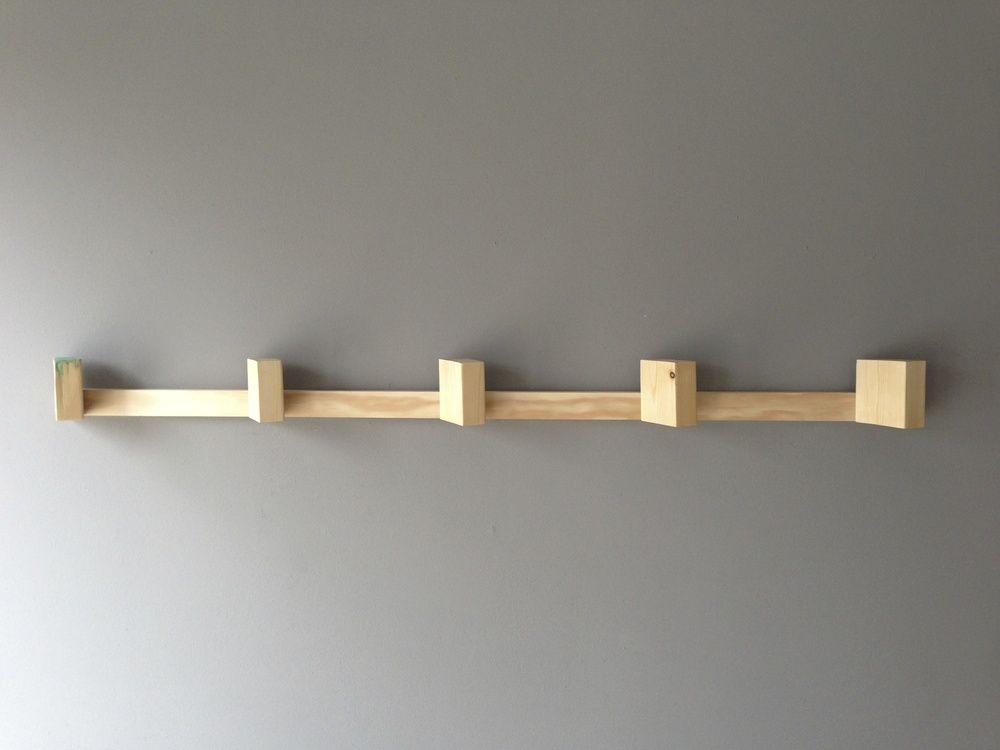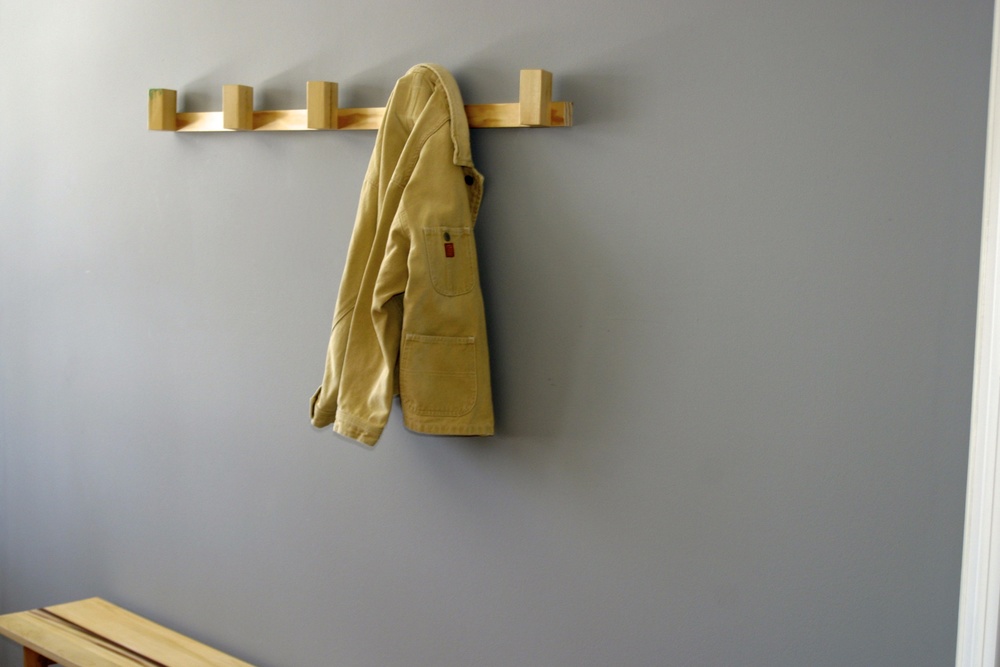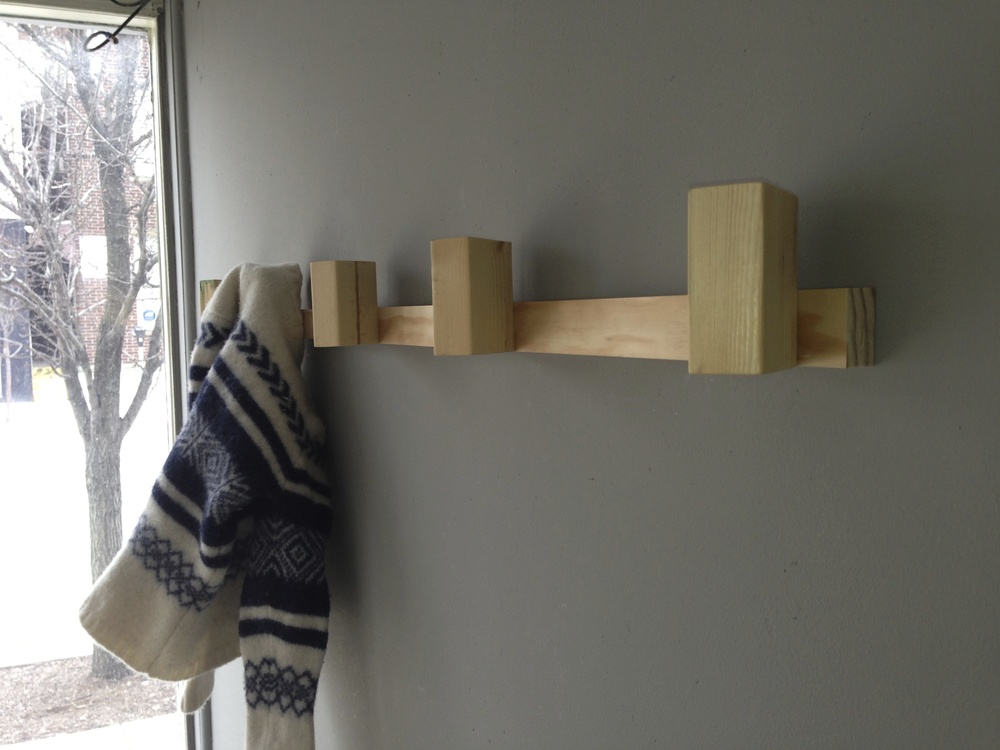 Jetty Series 3
Chunks of 2 by 4's cut on an angle and mounted on long, slender piece of wood. Angular, sculptural, minimal...a great piece on its own or used for organization. This piece is from the 'Jetty' series.

w: 48"
h: 3.5"
hook piece: H: 3.5" W: 3.5"
This can be customized, please inquire. Also available with black base.
The wood is pine. Water-based sealant has been applied.
Keyholes are mounted on the back. Screws and anchors have been provided for easy, durable mounting.