For 2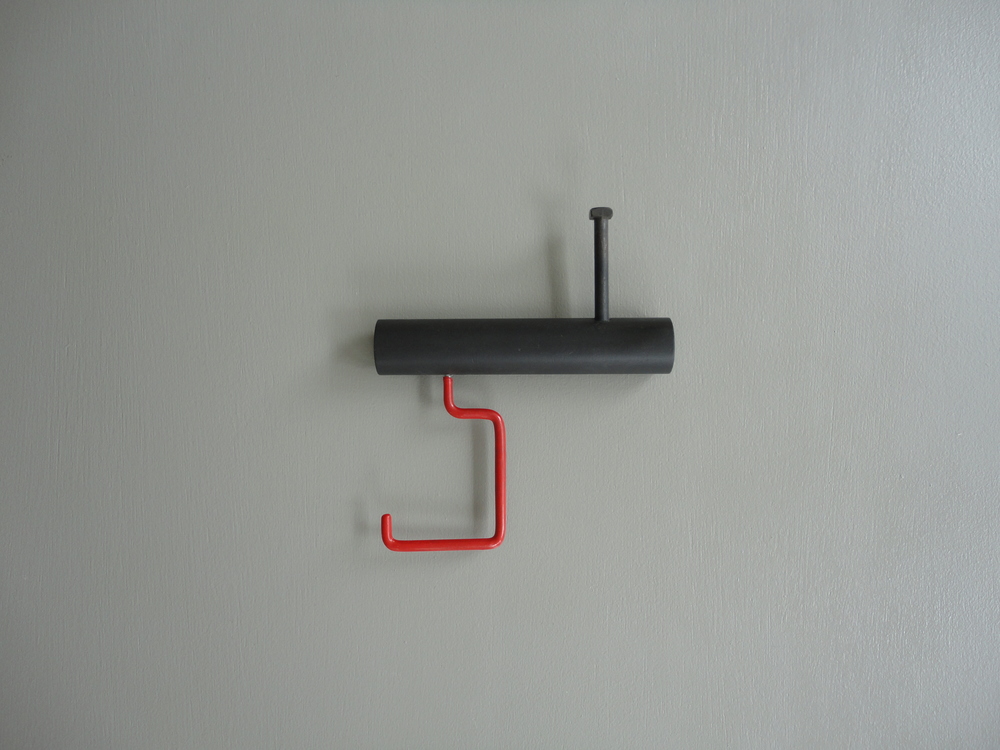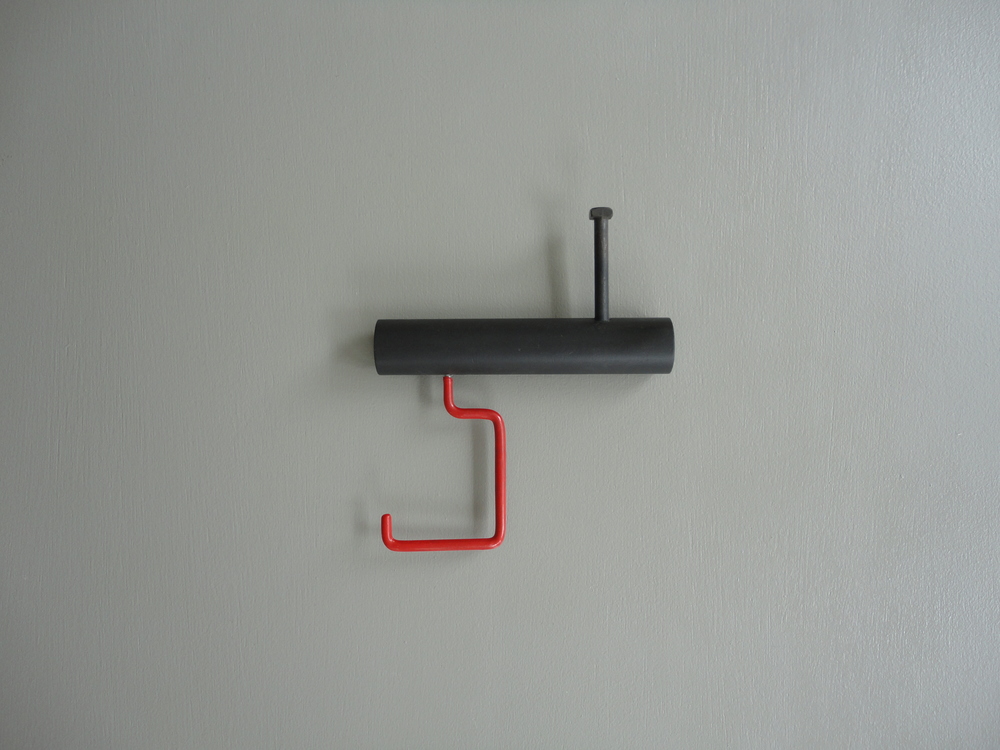 For 2
Form meets function.
The rawness of the bolt, the cylinder of black with the geometry of the red plastic create a cool, functional sculpture.
Dowel is painted oak with a water-based sealant applied. Bolt is lacquered. 2 keyholes are routed on back. Screws and anchors are provided for durable, easy hanging.