Red Level series of 6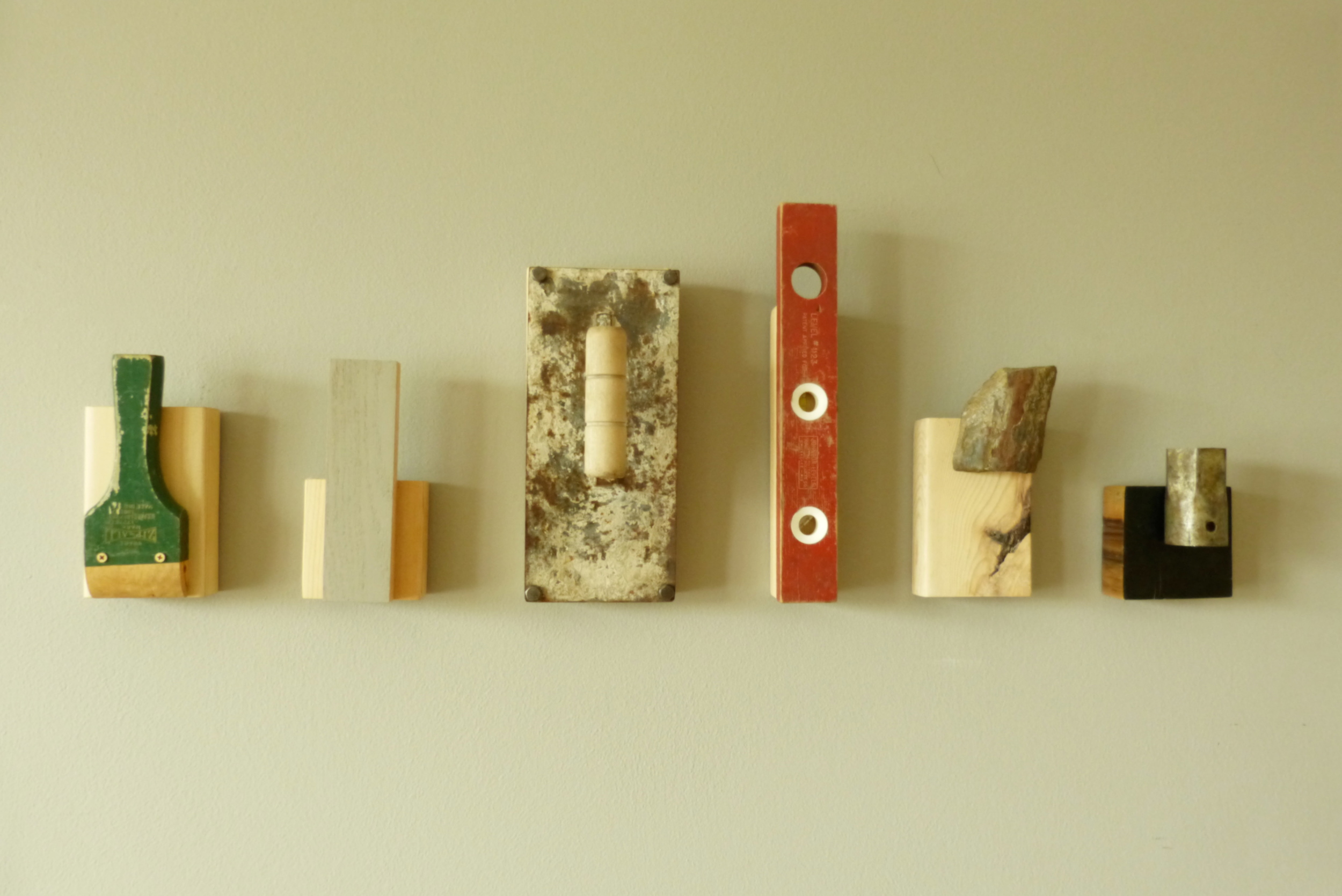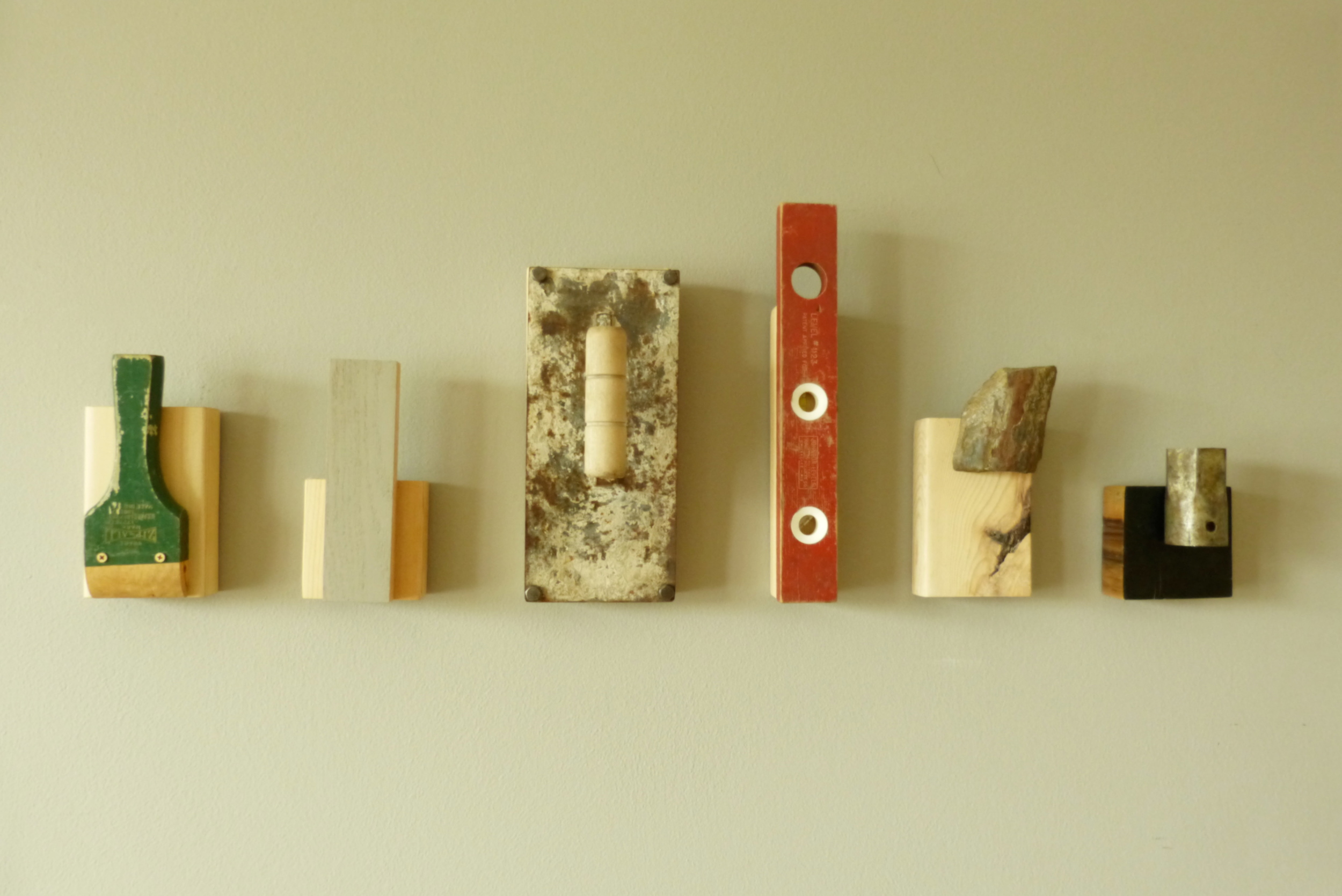 Red Level series of 6
A scraper, a piece of petrified wood, a trowel, a minimalist piece of gray painted wood thrown in all make this line up of functional sculptures a modern, strong statement that will stand the test of time.
All pcs. lacquered and keyholes are mounted on back with screws and anchors provided for easy, durable hanging.
Dimensions:
largest pc.: red level-12"
smallest pc.: sparky - 4.75"