Brush Axe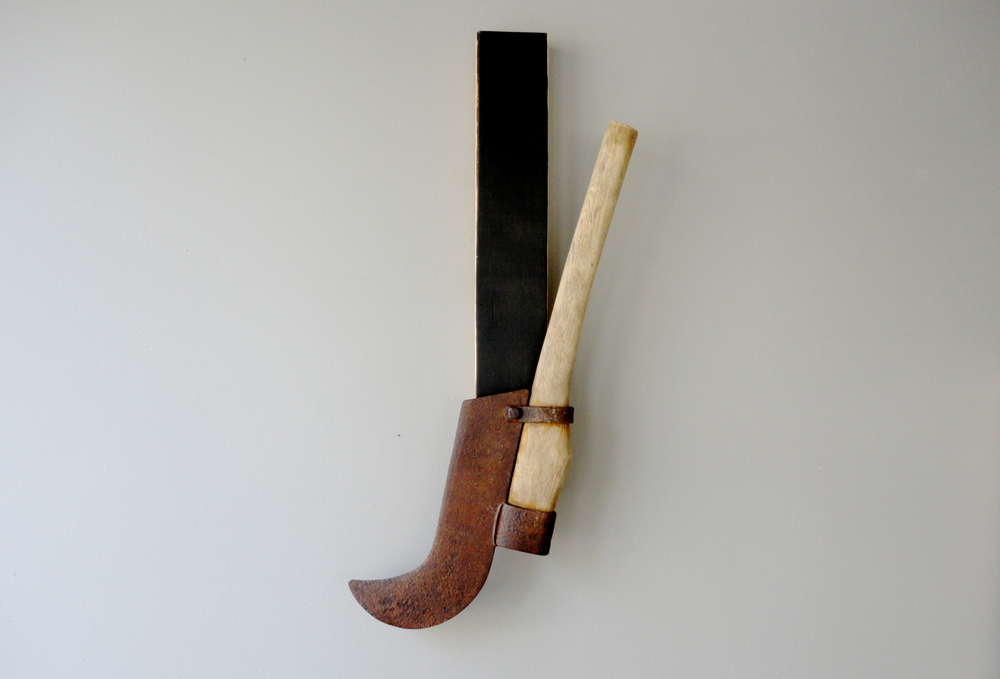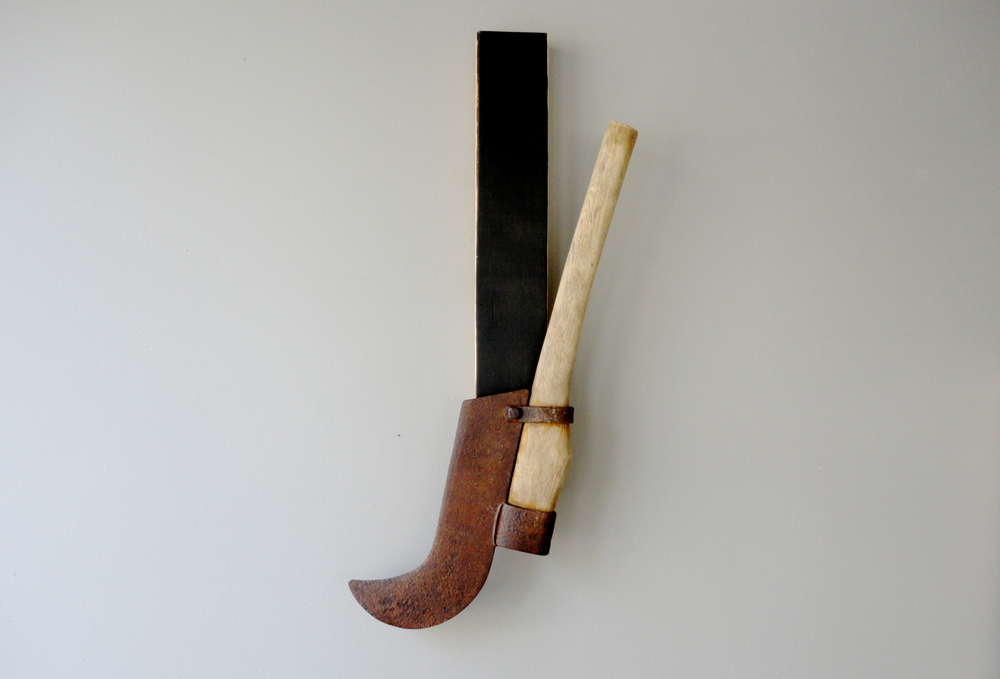 Brush Axe
This vintage brush axe is attached to a black painted (on face) piece of 2 by 4. The contrast between the black of the base, the rust of metal shape and the beautiful worn gray of the tool's handle is clean and elegant. The play of the colors and the distinct shapes make a beautiful, striking design.
The metal has been lacquered. A water-based sealant has been applied to the wood.
2 keyholes are routed in back. Screws and anchors are provided for easy, durable hanging.

L 28"
D 2.5"
W 9.5"