Bolt on Oak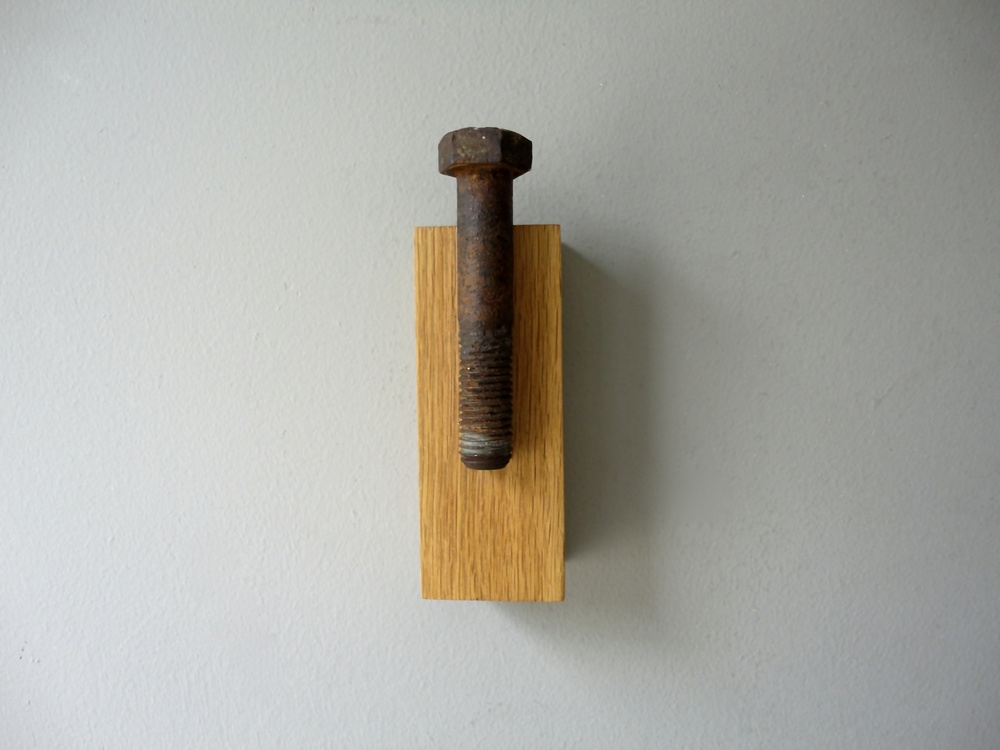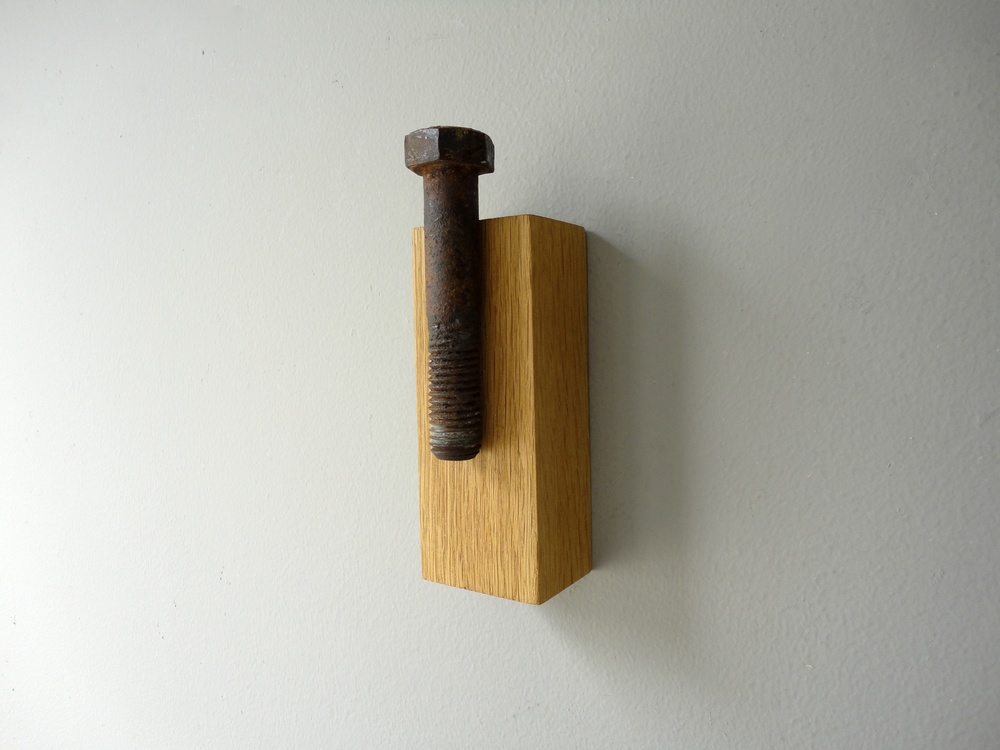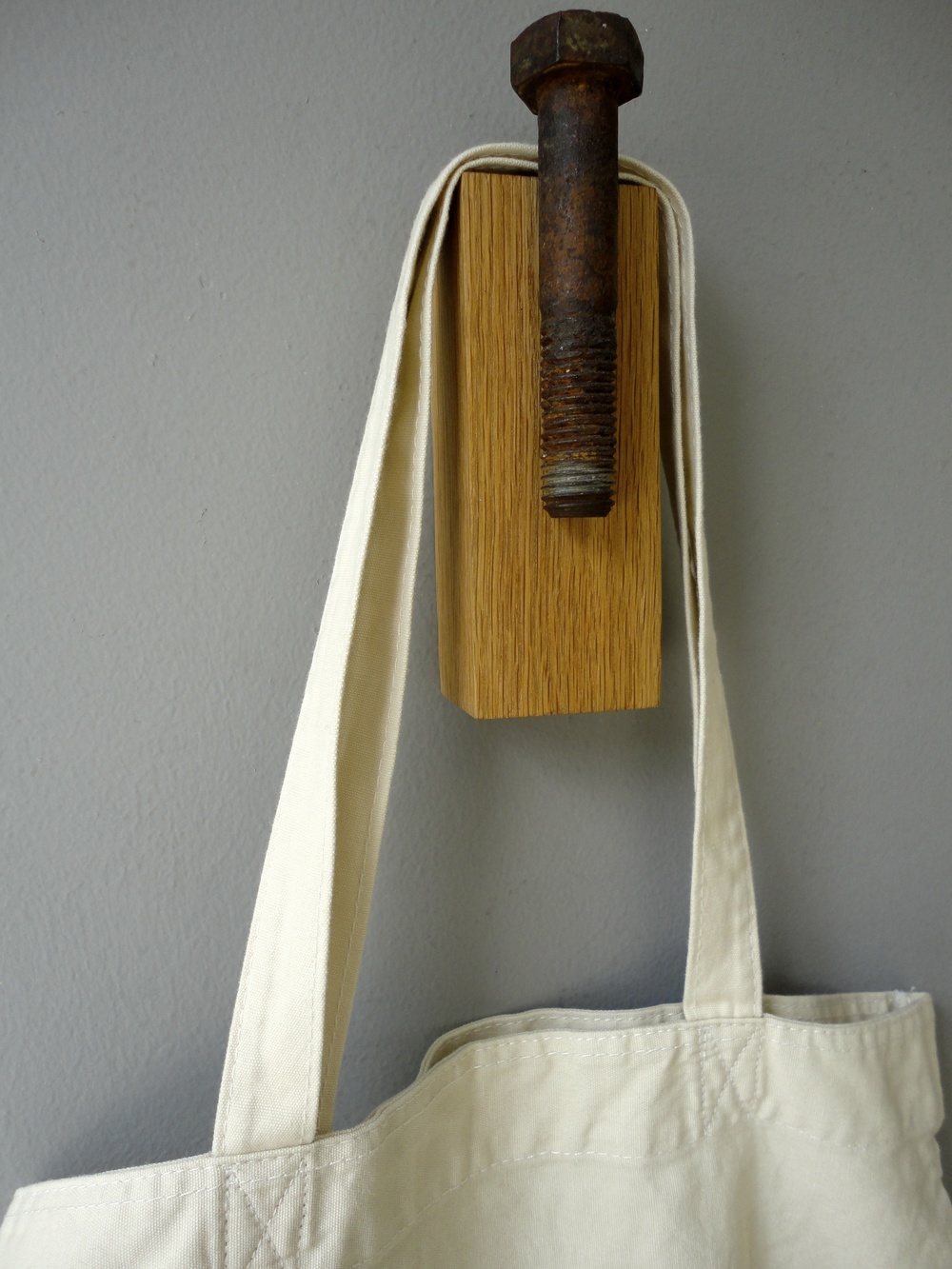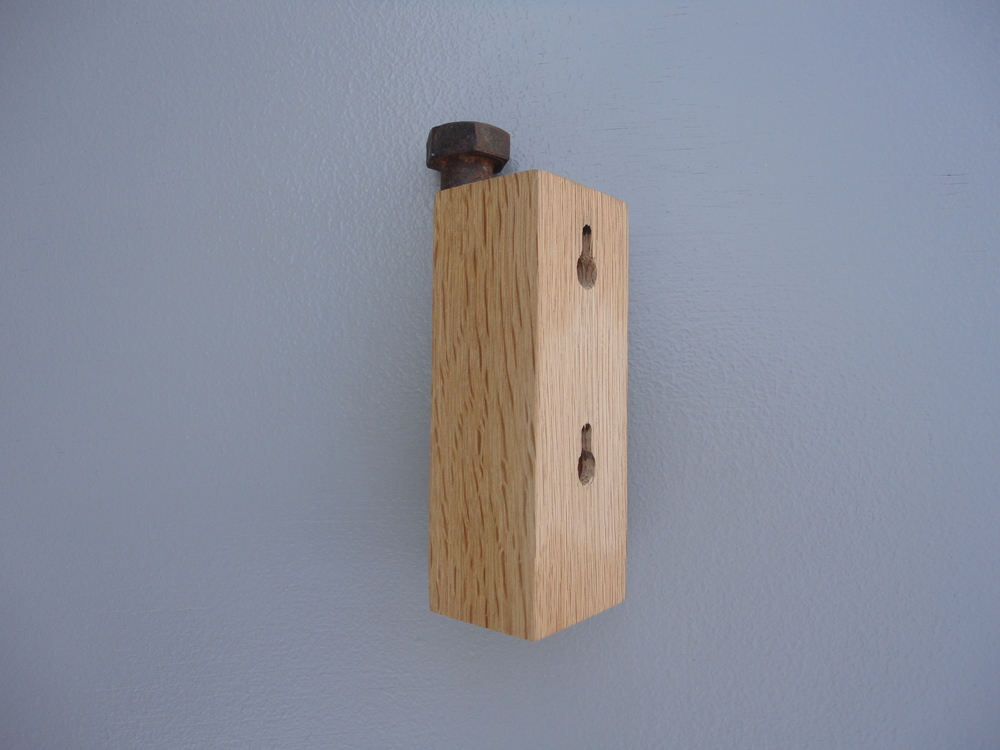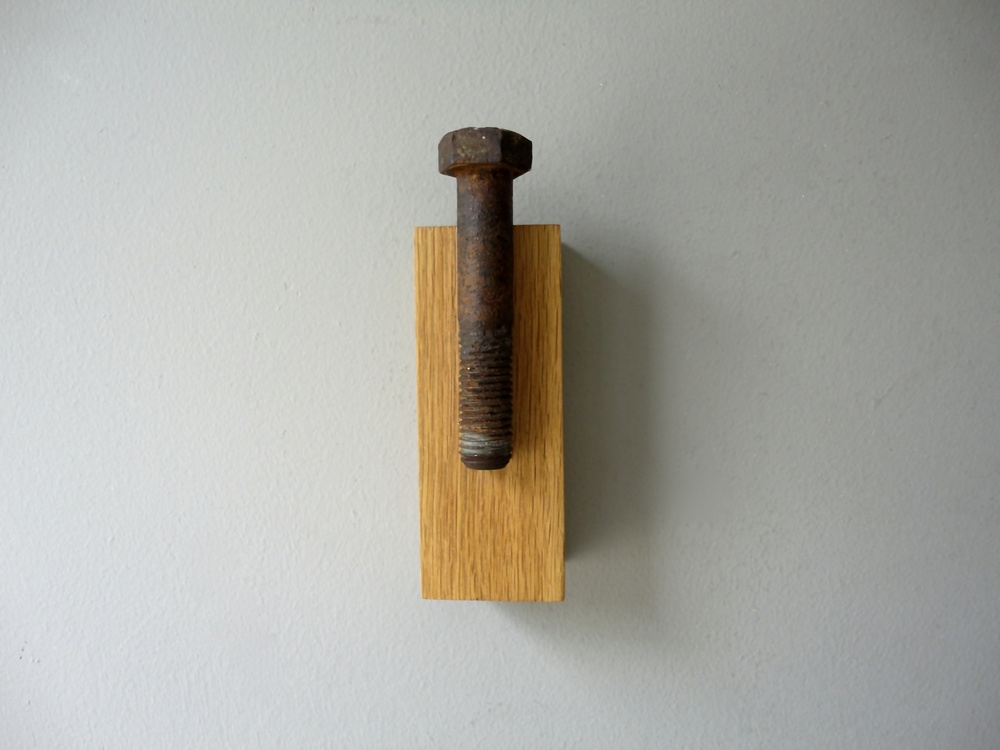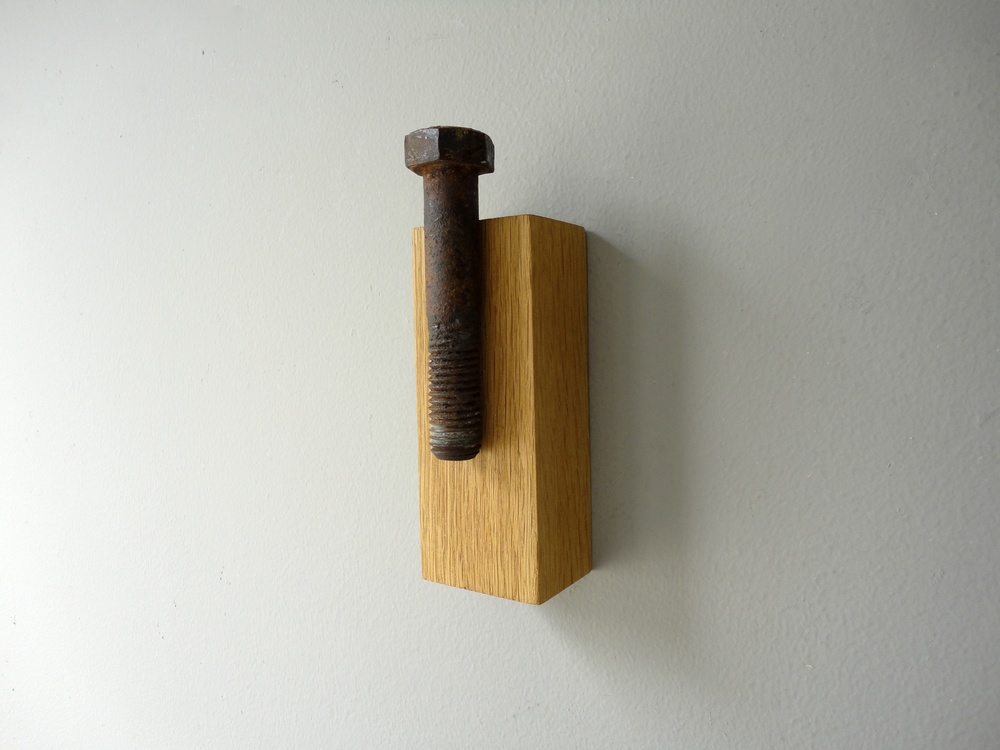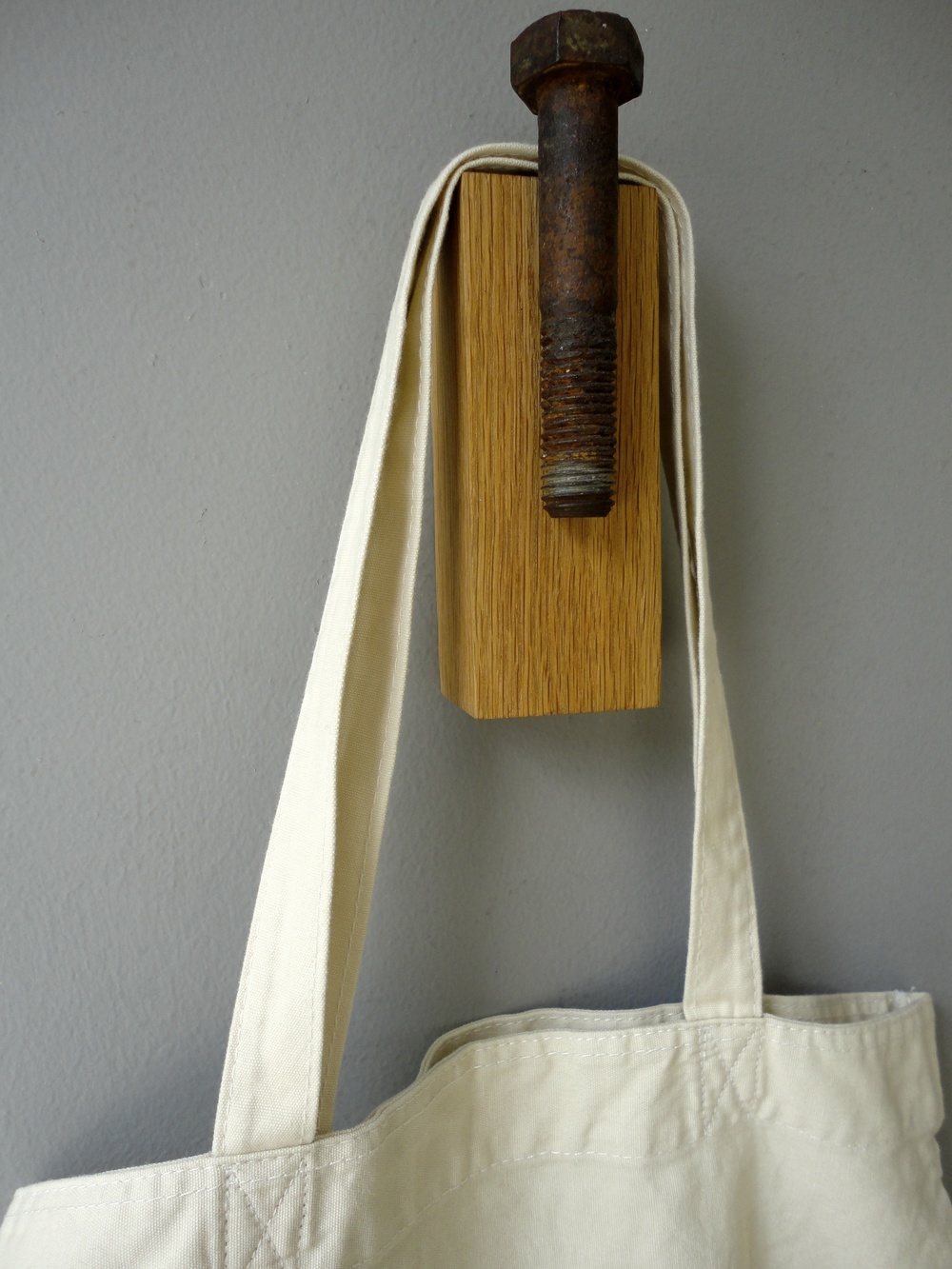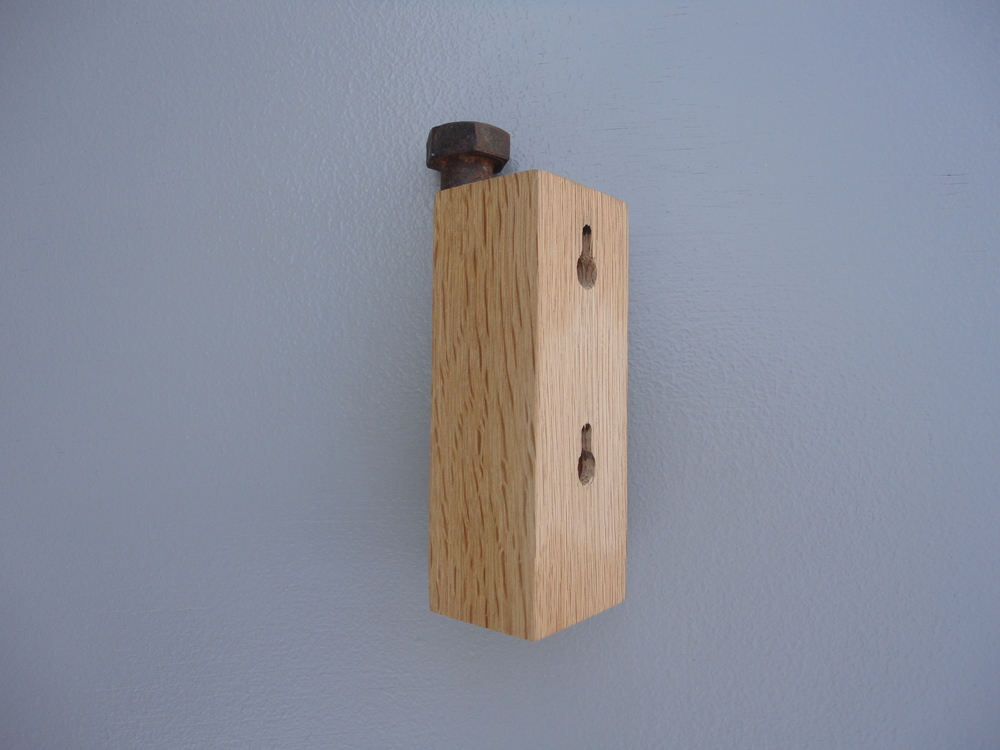 Bolt on Oak
A vintage bolt lacquered and mounted on a chunk of oak.
A great gift item for a guy.
Oak is finished with beeswax and the bolt is lacquered. Two keyholes are on the back. Screws and anchors included for easy mounting.
Start a collection of sculptural hooks.
LENGTH: 6.5"
WIDTH: 2"
DEPTH: 2.75"